Streatham Hill Swimming Pool
Welcome to Livity Pool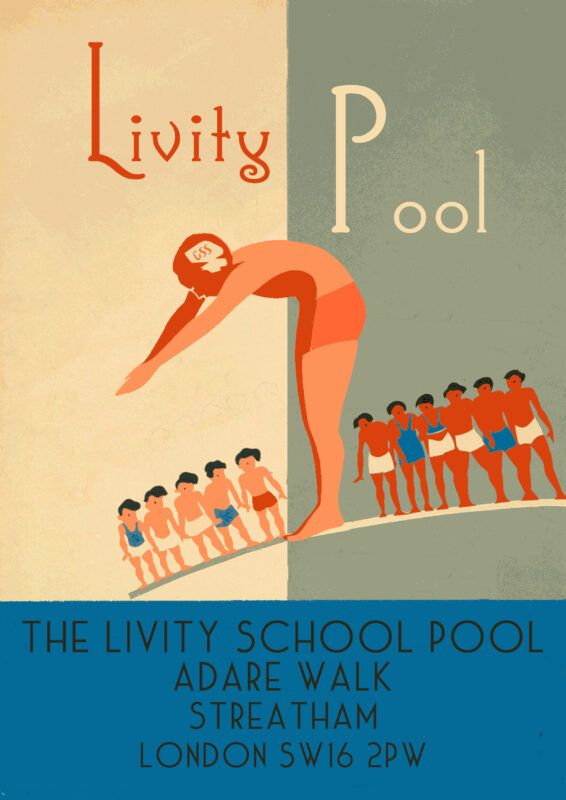 All you need to know to get ready for your visit to Livity Pool
Pool Statistics
6m x 6m, indoor, heated hydro pool
Space for parents to sit on the pool side and watch lessons
Toilets and showers
Changing facilities available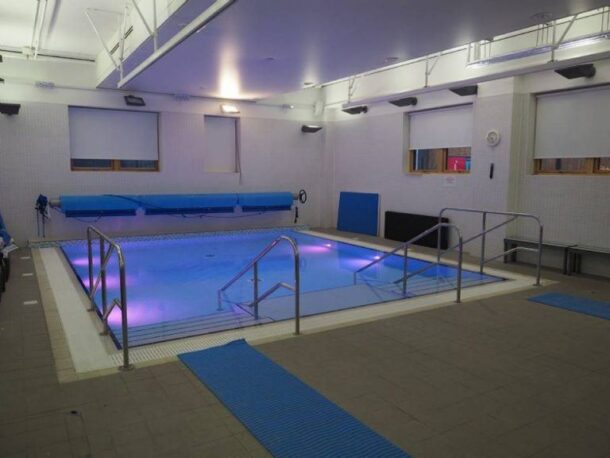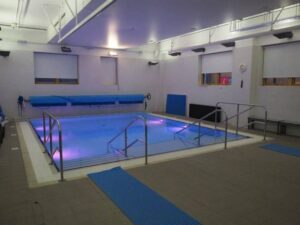 We run lessons at pools in South West London. We are lucky enough to have been working with them for years now so we are well acquainted with them.
Each has its own character. And these stretches of water have been the beginning of many swimming careers.
Livity School Pool is situated in the grounds of a school in Streatham Hill. We are lucky to have access to it as it's super convenient for the local community, being the only pool in the immediate vicinity that opens its doors for lessons. The pool is an intimate space, which, compared to busy public pools, really helps the pupil's concentration and to build their confidence.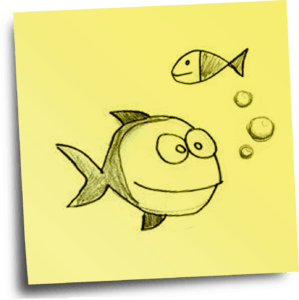 Meet the swimming teachers
We have a rota of dedicated swimming teachers at our Streatham Hill swimming pool who are all are either Swim England or Swimming Teachers Association Level 2 qualified or above (or hold equivalent certification).  They all hold relevant first aid certification and all have up to date DBS certificates – to ensure the safety of your children.
You can find out a little bit more about the Livity Pool teachers on our our Coaches pages.
What to bring
Please note the kit you need to bring to your class depends on what pool you are swimming at and what class-level you are swimming at.
All pupils will need to bring:
Swimming costumes and towel
It can be useful for changing if this is a poncho style towel although not necessary.
Goggles
These can be purchased from us if you call the office in advance of your lesson so that we make sure we have the right size for you at the pool.
Label everything
Just like going to school, you may want to label your pupil's belongings so that you can easily identify them.
Watch your own belongings
Please note there are no lockers at the pool, so please look after your valuables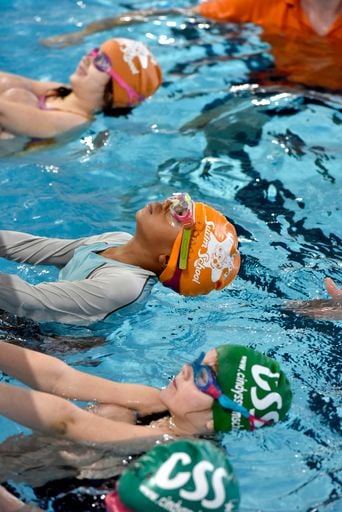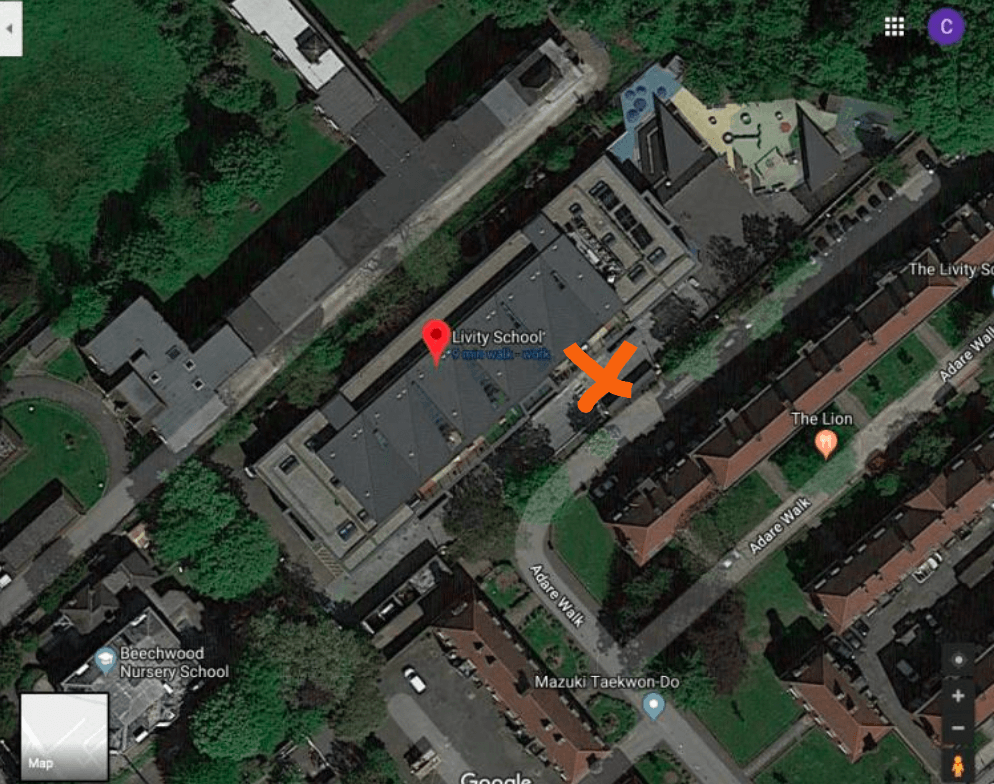 As prior lessons are likely to be ongoing, please aim to arrive at your lesson NO MORE THAN 15 minutes early, giving you enough time to be changed and ready to begin at your start time.
Livity Pool is situated in a school, and our classes tend to run after the school is finished. However please make sure you close the gates behind you on entry and exit. Access to the pool is through the gate on 35 Adare Walk, just off Mountearl Gardens (off Leigham Court Road).
The pool is situated in the building to your left as you come into the school. The pool is pretty easy to find, any doubts please call Cindy's Swim School office on 0208 004 6545 and they will guide you. The orange cross on the map below marks the entrance route
Parents will have to sign in and out of reception when they come for lessons. There is space for buggies outside the pool building. At Livity the changing facilities are either in the unisex toilet or by the pool itself.
Please leave any items out of the way of the lesson, being careful not to create a trip hazard. The pool is closed to the general public, however please note all items are left at your own risk.
Travel Tips
We've included some travel tips. However, please refer to Transport for London for up to date travel information, as this can change.
Some suggestions for after your lesson
We encourage our pupils and parents to spend time with each other outside of lessons. There are a number of cafés and parks in the vicinity of all of our pools. So why not suggest to anyone else at the lesson to grab a coffee or visit the local playground.
We are looking to build partnerships with local businesses to help benefit the school. Please do contact the office with any recommendations of places to go after class or services that might be useful to school members.