St. Joseph's College Pool Swimming Teachers & Coaches
Pool Co-ordinators
Thursday & Saturday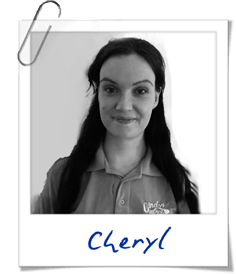 Swimming Teacher, Teacher Trainer & Pool Co-ordinator: Cheryl
What I do
I have worked for Cindy since 2013 as a swimming teacher and pool coordinator
A bit about me
My love for swimming started as a child I learned to swim from a crash course at the age of 4 and have loved the water since, going on to swim in a squad until I was a teenager.
Inspiration
Teaching baby and parent lessons are my passion. I love to see how babies can learn at such a young age and watching them develop each week is such a privilege. Watching a child that has started very nervous become super confident jumping into the water and swimming is a great feeling.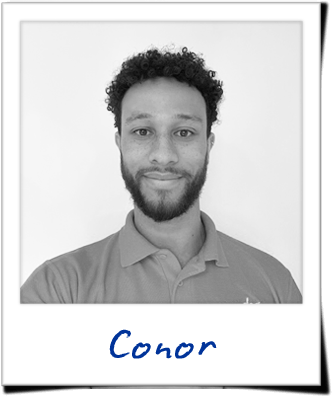 Finance & Management Officer, Swimming Teacher & Pool Co-ordinator: Conor
A bit about me
I started as a teacher at Cindy's Swim School in 2014 while completing my A-levels, and since then I've not been able to leave their phenomenal atmosphere regardless of my path in life. I competed regionally in swimming so if you see me in the pool, I promise I know what I'm talking about.
Inspiration
There's nothing that beats the feeling of being a part of a child's swim journey, helping and encouraging them progress to be the best swimmers they can be.
What I do
After completing my university degree in Banking and Finance and accumulating managerial experience, I took on a management and finance officer role within the company.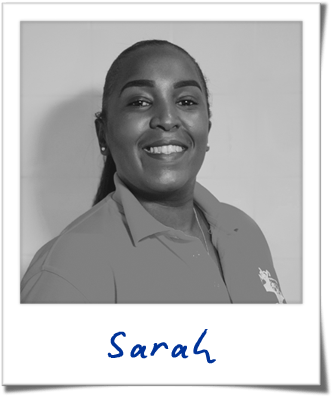 Stock manager: Sarah
A bit about me
I am passionate and dedicated to my work, and I strive for perfection in everything I do, so if you're a messy teacher, watch out!
What I do
If you need anything stock wise for our swimmers or our teachers in Cindy's Swim School, I'm your woman! I also manage all the pools' maintenance, liaise with the office and generally help to keep CSS in tip top shape!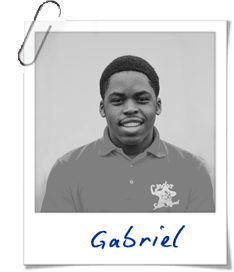 Coach: Stages 1+ (from 3.5 years and older)
A bit about me
I have been coaching groups and individuals for a while now and I love my work!
Inspiration
It's so rewarding to know I am helping students gain confidence and enjoy swimming!
Coach: Stages 1+ (from 2 years and older)
A bit about me
Swimming has long been a passion. It flamed up early in my life and has grown to a point where I want to share my experience and teach.
Inspiration
I love that I am able to share this passion for swimming with the pupils. It is one of the most rewarding feelings.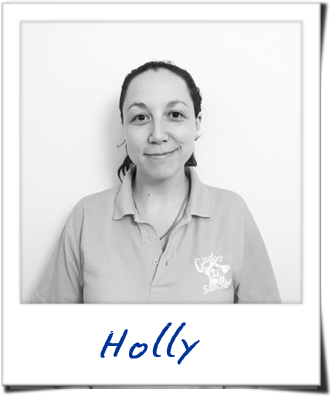 Coach:
A bit about me
I used to be a competitive swimmer up until I went to university - I missed the pool and decided to get back into it through teaching!
Inspiration
It's so rewarding seeing the kids develop in the pool - turning from shy little people into fully fledged swimmers brimming with confidence!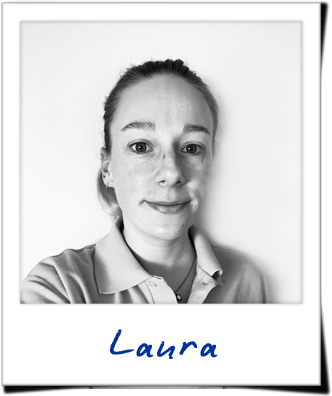 Coach: Ages 3 to 5
A bit about me
I was originally a competitive swimmer but made the switch to water polo when I moved to London to start university. I love swimming – I started coaching from a very young age, and I'm even studying a PhD in Fluid Mechanics!
Inspiration
Being in the water is such a big part in so many ways. I love being able to introduce other people to the water and see them love it just as much as me!
More Swimming teachers
Click the pool name to view more swimming teachers and coaches
Van Gogh Primary, Brixton
Earlsfield Rd Pool, Wandsworth
The Livity School, Streatham Hill
Trinity Crescent, Balham / Tooting