Stage 2 Swimming Journey – COVID
From 3 years – 10 metre distance
Covid disrupted so much, but Kaia kept going from strength to strength, even if her teachers looked a little funny with visors on! Here she practises back stroke and gets really good at floating!
 Board on knees, super fast!
Speedboat to wall and safe exit
Safety jump into the pool, breathing on back, then rolling onto tummy and swimming, breathing on back, then catching the wall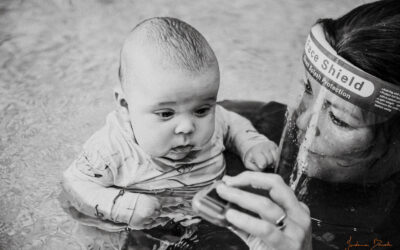 Baby Tau's Swimming Journey Months 2 to 10 Meet Tau, Cindy & Mark's son, and watch his progress from first days in the pool through to grabbing the noodle and float for himself! Submerged push to teacherThe wheels on the bus, practicing our kickingPouring water...